Over 2m achieved in extra revenue
Welcome to FYAMI's dedicated page for professional services companies. We understand the unique challenges faced by businesses in the legal, law, finance, accountancy, and management consultancy sectors.
At FYAMI, we're committed to elevating your lead quality, fortifying your sales pipeline, and expanding your customer base. As your strategic partner, we empower you to overcome industry-specific hurdles and achieve lasting success.
Challenges Faced by Professional Services Companies
Professional services companies often encounter distinctive demand generation and lead generation challenges:
Intense Competition: The legal, law, finance, accountancy, and management consultancy sectors are highly competitive. Standing out and securing quality leads can be a daunting task.

Trust and Credibility: Building trust and credibility with potential clients is crucial. In an industry where trust is the foundation of every relationship, establishing your reputation is a significant challenge.

Complex & Long Sales Cycles: Sales cycles in professional services can be lengthy and intricate, making lead conversion a time-consuming endeavor.

Regulatory Hurdles: Strict regulations and compliance requirements can create barriers for marketing and sales efforts.

Client Retention: Maintaining long-term client relationships is paramount for professional services companies. This requires ongoing engagement and communication.

Lack of inbound lead budget or lack or high quality leads: We offer pay per lead and pay per closed deal options so you don't have to worry about lack of budget. Your business needs to excel at lead generation to grow.
Our Solutions for Professional Services Companies
At FYAMI, we excel in inbound lead generation, creating tailored strategies designed to attract high-quality leads within the legal, law, finance, accountancy, and management consultancy sectors. We understand the dynamics of these industries, making our approach unique and effective.
1. Thought Leadership Positioning: We'll help you build trust and credibility, establishing your organisation as a thought leader in your field. Our expertise in content marketing and industry-specific knowledge ensures your authority in the professional services landscape.
2. Accelerated Sales Cycles: Our strategies streamline and expedite your sales cycles by appealing to the unique needs and expectations of professional services clients. We focus on converting leads into clients efficiently.
3. Compliance and Ethics: We understand the importance of maintaining ethical standards in your marketing and sales efforts. Our strategies align with industry regulations and codes of conduct.
4. Google Keyword Ranking: We're experts at achieving top 10 rankings on Google for key industry keywords, enhancing your online visibility and reach. Our strategies include search engine optimization (SEO) and content optimization to ensure you stand out in online searches.
5. Client Engagement: Maintaining strong, lasting relationships with your clients is key. Our engagement strategies are tailored to the specific needs of professional services firms.
6. Attracting form fillers! We excel at getting leads to your website and your inbox.
7. Demand Generation events: From planning to delivery. We run events to ensure you increase your lead pipeline.
Experience Transformation with FYAMI
Elevate your lead quality, fortify your sales pipeline, and expand your customer base with FYAMI as your trusted partner. We are not just consultants; we are your strategic allies, dedicated to your success.
Contact us today to explore how FYAMI can revolutionise your sales and marketing strategy specifically for the professional services sector.
Contact FYAMI to unlock your full potential.
"A big thankyou for your work this week. You really have made a difference to the marketing here."
Tim King

"... a pleasure to deal with. I sought her help with a Twitter marketing project and found her to be responsive, knowledgable, and capable of delivering what she promised."
David Boyd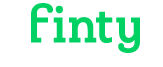 Partner with us
Ready to start your journey?