Over 2m achieved in extra revenue
Our Services: Elevating Your Lead Quality and Sales Pipeline
Welcome to our Service Page, where we unveil our array of solutions designed to enhance your lead quality, sales pipeline, and customer base. FYAMI is your strategic partner, dedicated to propelling your organization to new heights by delivering more leads, increased awareness, abundant opportunities, and ultimately, more sales. Explore how our specialized expertise and commitment to excellence can revolutionize your business.
Our Expertise: Industry Leaders in Technology, Cyber Security & SaaS
At FYAMI, we embody a profound understanding of the technological landscape. Our industry prowess extends across technology, cyber security, and SaaS sectors, positioning us as the ideal partner to guide your sales and marketing journey. As specialists in these domains, we're equipped with the insights and strategies to navigate their unique challenges and seize unparalleled opportunities.
A Legacy of Success: Over £2 Million in Extra Revenue Generated
With a history of excellence, FYAMI has successfully generated over £2 million in additional revenue for our clients. This remarkable achievement underscores our ability to transform businesses and drive tangible results. We've partnered with diverse entities, including Intersys, R.doherty, Finty, and Payfuture, to create success stories that resonate across industries.
Unveiling Our Specialization: Technology Sales and Marketing
FYAMI is your go-to partner for technology sales and marketing. Our comprehensive suite of solutions is tailored to meet the unique demands of the technology sector. We understand that in this rapidly evolving landscape, precision and innovation are paramount. Through strategic lead generation, enhanced customer awareness, and a laser-focused approach, we ensure your brand emerges as a prominent industry player.
MSPs: Amplify Your Success with Commission-Based Lead and Sales Services
For Managed Service Providers (MSPs), we offer a distinctive commission-based lead and sales service that aligns with your business goals. This specialized approach empowers MSPs to amplify their reach, secure quality leads, and drive sales through our collaborative efforts. With FYAMI, your success is intrinsically linked to ours.
What Sets Us Apart: Customer Feedback and Praise
Our journey is enriched by the feedback and praise of our valued clients. Join the ranks of satisfied partners who have experienced the FYAMI difference. Discover how our services have transformed businesses, exceeded expectations, and propelled them to new heights of growth and achievement.
Unlock Your Full Potential with FYAMI
Elevate your lead quality, fortify your sales pipeline, and expand your customer base with FYAMI by your side. We are not just consultants; we are your strategic allies, dedicated to your success. Reach out to us today to explore how FYAMI can revolutionize your sales and marketing strategy. Together, we will embark on a transformative journey towards lasting success and prosperity.
Our popular solutions:
Email Marketing:
Email campaign creation and management
Email list segmentation and targeting
A/B testing for email content and subject lines




Webinar Attendee Drive:

Targeted promotion to attract webinar attendees
Social media advertising for webinars
Email invitations and reminders
Follow-up after webinars to nurture leads




Round Table Events:

Strategy and planning for round table discussions
Event promotion and attendee recruitment
Event logistics and coordination
Post-event follow-up and lead nurturing




Exhibition Events:

Trade show participation and booth management
Pre-event promotion to attract attendees
Lead capture and management at exhibitions
Post-event lead nurturing and follow-up




Messaging Decision Makers and Outreach:

Targeted messaging to key decision-makers
Personalized outreach campaigns
Follow-up and engagement with prospects




LinkedIn Lead Generation:

LinkedIn profile optimization and branding
Targeted outreach and connection requests
InMail campaigns to engage prospects
Appointment setting through LinkedIn
Attracting decision makers to your event




C-Level Events:

Planning and execution of executive-level events
VIP guest invitations and management
Content and agenda development
Post-event lead qualification and follow-up




Seminars:

Seminar strategy and content development
Promotion and registration management
Seminar logistics and execution
Post-seminar lead nurturing and engagement




Content Marketing:

Content creation (blog posts, whitepapers, eBooks)
Content distribution and promotion
Content-driven lead generation




Thought Leadership Content Creation:

Developing authoritative and insightful content
Positioning leaders as industry thought leaders
Content distribution to the target audience




Blogging:

Regular blog post creation
SEO optimization for blog content
Blog promotion through various channels




eBooks:

eBook creation, design, and publication
Lead generation through eBook downloads
Promotion and distribution of eBooks




White Papers:

In-depth research and white paper creation
Lead generation through white paper downloads
Promotion of white papers to the industry




LinkedIn Articles:

Authoring and publishing LinkedIn articles
Sharing industry insights and expertise
Engaging with a professional network on the platform
Contact to embark on your journey of growth with FYAMI. Your future success starts here.
"A big thankyou for your work this week. You really have made a difference to the marketing here."
Tim King

"... a pleasure to deal with. I sought her help with a Twitter marketing project and found her to be responsive, knowledgable, and capable of delivering what she promised."
David Boyd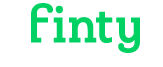 Partner with us
Ready to start your journey?