What do we do?
We help businesses to improve their demand generation and to increase their sales pipline. We recommend on the tech tools you need. We work with you in partnership. We have a large network of CEOs, CIOs, COOs and CTOs. Solutions include: Lead Generation, Sales Proposals, Support with closing deals, social media strategy, email marketing strategy and event management for demand generation.
How do we do it?
We listen to your challenges and your goals and we provide you with an ideal marketing and sales strategy with the FYAMI solutions you need.
WHY US ?
Our Journey: Empowering Business Growth
With a steadfast commitment to excellence, FYAMI has facilitated the generation of multi millions in additional revenue for our esteemed clients. Our impressive track record and unwavering dedication have earned us recognition as a premier industry partner. We proudly serve a diverse clientele, from groundbreaking tech startups like doherty and Finty to industry giants like Microsoft and Fortinet. Whether you're a large corporation or a nimble SME like Intersys and Payfuture, FYAMI stands by your side, driving results that matter.
What Sets Us Apart: Tailored Solutions for Unparalleled Success
At FYAMI, we specialize in optimizing demand generation and supercharging your sales pipeline. We understand that no two businesses are the same, which is why we collaborate closely with you to comprehend your unique challenges and aspirations. Our team of experts possesses over a decade of combined sales and marketing experience, honed across diverse industries such as fintech, finance, technology, and cyber security. With our finger on the pulse of the latest trends and strategies, we recommend and implement the ideal tech tools and methodologies that elevate your brand to the forefront.
Our Approach: Your Success is Our Priority
Partnering with FYAMI means joining forces with a network of CEOs, CIOs, COOs, and CTOs who are dedicated to your success. Our comprehensive solutions encompass a spectrum of strategies, including Lead Generation, Sales Proposals, Closing Deals Support, Social Media Strategy, Email Marketing Strategy, and Event Management for Demand Generation. We're not just consultants; we're your allies in achieving tangible and measurable results.
Why Choose FYAMI: Your Growth Catalyst
Expertise You Can Trust: We've helped businesses achieve multimillion-pound turnovers. Our deep-rooted expertise spans various industries, allowing us to offer tailored solutions that deliver exceptional outcomes.

Positive Industry Recognition: Our prowess has earned accolades from prominent names like Microsoft and Fortinet, as well as from agile and innovative SMEs like Intersys and Doherty. Our proven track record is a testament to our ability to drive success.

Customized Strategies: Just as every business is unique, so are our strategies. We listen attentively to your goals and challenges, devising personalized plans that align with your vision and drive tangible results.
Experience the FYAMI Difference
Unlock your business's true potential with FYAMI as your trusted partner. Let us help you navigate the intricacies of demand generation, expand your sales pipeline, and craft a robust sales and marketing strategy that propels you towards greatness. Discover more about how FYAMI can transform your business—reach out today to embark on a journey of unparalleled growth and achievement.
"A big thankyou for your work this week. You really have made a difference to the marketing here."
Tim King

"... a pleasure to deal with. I sought her help with a Twitter marketing project and found her to be responsive, knowledgable, and capable of delivering what she promised."
David Boyd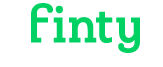 Partner with us
Ready to start your journey?